Spirituality Podcasts: Enlumnia by Kevin Foresman: Raw Soul Radio
Check out Enlumnia Radio Network and my show Raw Soul Radio
Listen to these shows and podcast interviews, click to play or download:
Musical Artist and Author Karen Drucker
Ernest Chu, Author of Soul Currency
Enlumnia Radio Network: Giving A Voice To Your Cause
Kevin Foresman is the Owner and GM of Enlumnia Radio: Causecasts Creating Conscious Change at www.enlumnia.com, an Internet Radio Station broadcasting causecasts for Individuals, Groups, and Organizations who desire to create positive change for our planet. Enlumnia streams live interactive talk shows which help promote causes the world needs to hear about and support. We also deliver news, music and entertainment designed to inspire the creation of your higher conscious community. Our mission is to provide a resonant voice to environmentally friendly, socially progressive, and spiritually uplifting causes that will rise above the din and negating noise of most mainstream media. Enlumnia Radio is positioning itself to become a leader in causecast distribution, and a major marketing and promotional mechanism for positive global advancement in our world community.
Enlumnia Radio archives shows so that listeners can enjoy their favorite programs on their schedule. The shows are also podcasted out through over 20 different podcasting venues, such as ITunes and TalkShoe in order to maximize the reach and the value of these CauseCasts. Enlumnia is enjoyed in over 20 different countries, and  heavily promoted locally in the North Texas area. We believe that in the coming year of 2011, Enlumnia will begin to reach tens of thousands of eager higher conscious cause listeners every day.
Raw Soul Radio with Host Kevin Foresman: Real * Aware * Worldwide
Listen to these shows and podcast interviews, click to play or download:
Filmaker Roger Nygard: Directer of The Nature of Existence
Dr. Prashaunt Kakode: Brahma Kumaris & The Science of Happiness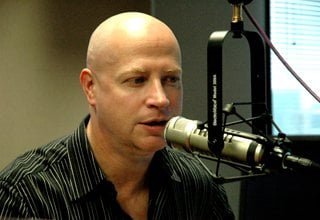 Kevin Foresman is the Host and Producer of Raw Soul Radio: Real, Aware and Worldwide, a causecast dedicated to being your worldwide guide to conscious living. Through the causecast Raw Soul Radio, Kevin broadcasts spiritual infotainment for today's conscious lifestyle seekers. Raw Soul Radio is the click to connect radio resource for news, information, entertainment to manifest, illuminated and enlightened way of living for a worldwide audience.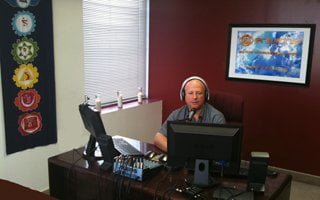 Kevin Foresman guides Raw Soul Radio leading you through a fascinating two hour live broadcast including discussions of daily spiritual practices and behaviors, interviews with leaders in the fields of higher conscious living, and positive musical entertainment designed to inspire. In addition, Raw Soul Radio also incorporates live listener interactions to open up the dialogue between Kevin, his guests, the local Dallas/Ft. Worth area and global audiences worldwide, and you.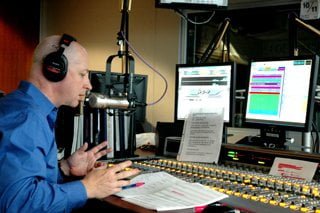 Raw Soul Radio is learning about living an inspired lifestyle, as we begin in this moment to create, cultivate and celebrate, the bright and shiny, real true you. Click here to listen to archive shows of Raw Soul Radio, or listen to Kevin LIVE Tuesdays at 11am Central on Enlumnia Radio Network at www.enlumnia.com