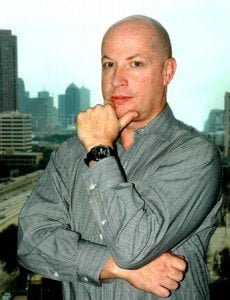 Kevin Foresman is a Multimedia Artist, Entrepreneur, and Life Coach currently living in Las Colinas, Texas, near the Dallas metro area. Kevin is a veteran of the North Texas Radio and Television industries having worked in them for over 30 years. Currently, he operates the Enlumnia Energy Spa in Dallas, TX. As part of the dynamic Enlumnia program lineup, Kevin hosts and produces the web radio and podcast Raw Soul Radio: Real, Aware and Worldwide, an inspiring mash-up of interviews with leaders in cutting edge personal transformation, such as Gregg Braden, Dr. Judith Orloff, Dr. John F. Demartini, Ernest Chu, and many other spiritual sages, with highlights of spiritually uplifting music and meditation segments. He offers energy healing, past life regression, sound healing and life coaching. 
Call (214) 810-4816 or Email
Kevin is very active with audio/video production, photography. As an accomplished Fine Art Abstract Photographer and Video Artist, as featured at SeeUnSeen Virtual Gallery, his fine art photography was first featured at the Alex Gray Microcosm Gallery in the Chelsea area of New York City and Goss Michael Art Gallery Foundation in Dallas . Kevin's video artistry is featured on his YouTube where is work has been viewed by over 1,750,000 viewers, including over 1000 subscribers to his work.
Kevin Foresman is the Owner of Enlumnia Energy Spa His work for the company involves defining and executing operation and marketing strategies, recruiting contract therapists, and designing and maintaining their website presence. Kevin is also in private practice as a Life Coach, and is currently writing his first novel.